This September has been a busy month for our Pledge United team. After taking a short break due to PPKM, we were finally able to continue the United Pledge offline training in Garut – West Java, Sunggal and Kisaran – North Sumatra. All events held were following the health protocols to ensure the safety of all participants.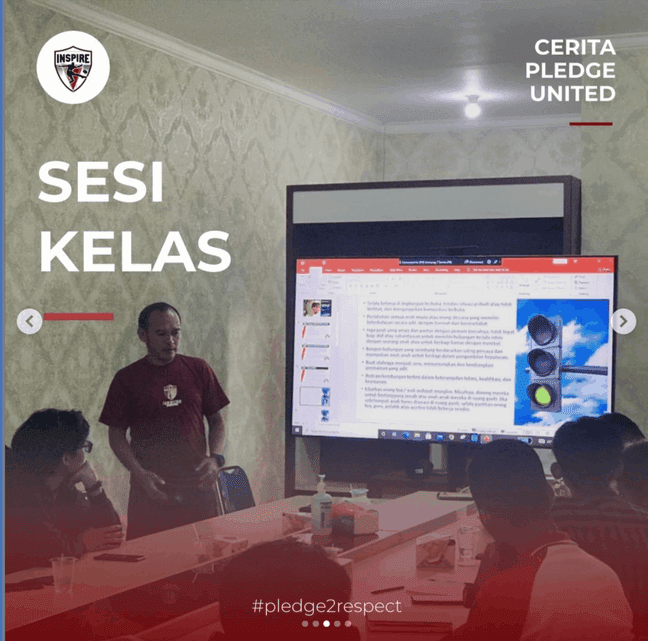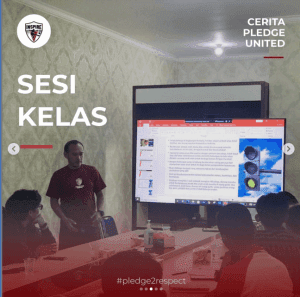 There were 70 participants from those 3 cities taking part in this programme. Most of them have an experience as a coach or physical education teacher at school. In 2 days, they learned about rights, responsibilities, maturity, self-control, courage, how to be a role model, forgiveness, and respect. They also had the field sessions where the participants learned about technical skills and how this curriculum can be taught on the field.
The increasing number of gender-based violence has urged us to share the Pledge United curriculums with more coaches and teachers. We believe Pledge United can be a preventative approach, as 26% of men in Indonesia admitted to raping someone at least once in their lifetime (source: BBC) and half of them committed their first crime when they were just teenage boys (source: UN). We use football as a tool, as the most-loved sport in the world to spread this positive movement.
We're looking forward to having Gorontalo and Mataram in our next programme.
#Pledge2Respect